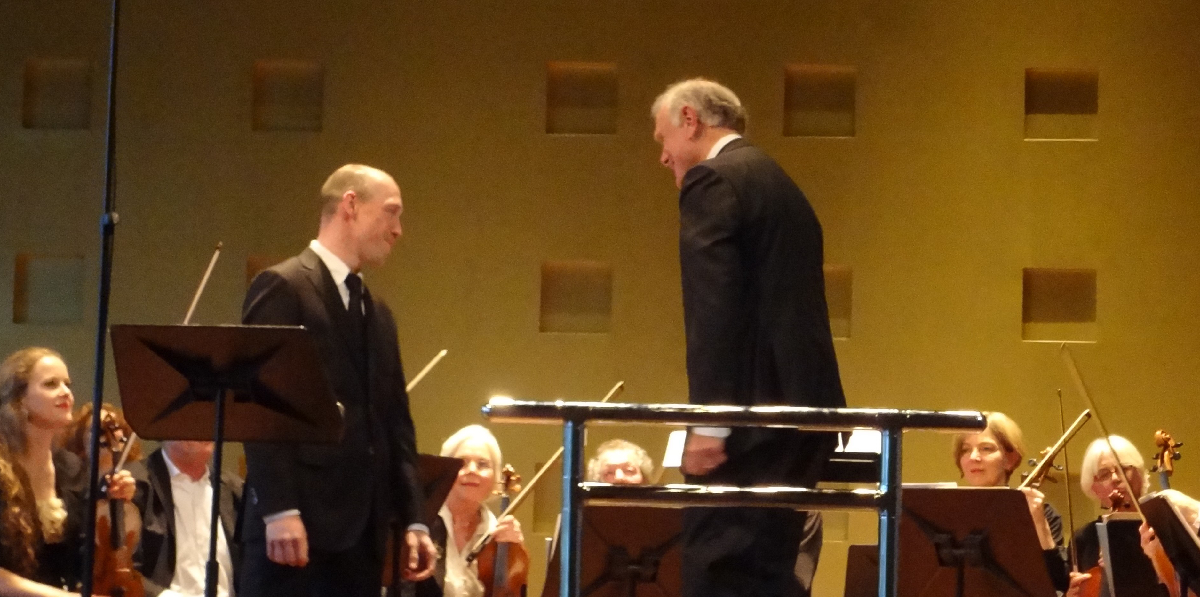 Over the years he has directed various ensembles and later followed a professional conducting course run by the stichting SNK. He has conducted in the final concerts of the Kurt Thomas summer courses. His trainers have included Jos van Veldhoven, Hans Leenders, and René Gulikers and he has been a deputy or done repetiteur work (often for the wind players) for Daan Admiraal, Marco Bons, Jurjen Hempel, Arthur Mahler, Jeppe Moulijn and Mark Tempelaars. He conducted the Dutch premiere of Ralph Vaughan Willams's 'An Oxford Elegy' in a programme that included Delius's 'Sea Drift'.
He has conducted several choirs, both children and adult, and including Leiden English Choir— obviously with an emphasis on British choral music.
He set up and conducted for 10 years his own chamber orchestra (Het Rhayader Ensemble) for which he made several arrangements. Four of these string arrangements are now in the library of the Amsterdam Sinfonietta. He has conducted numerous piano concertos by Beethoven, Brahms, Chopin, and Mozart for the Scarbo Piano Collective, and his two symphonic arrangements of piano pieces have been performed by them.